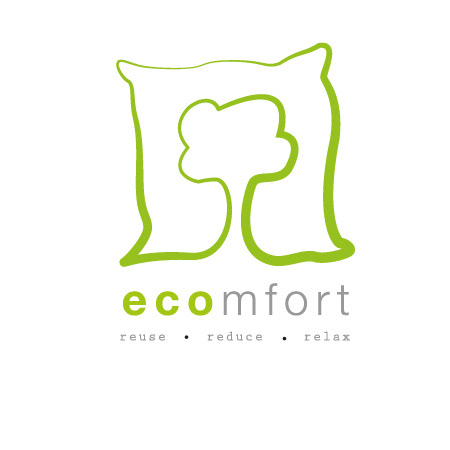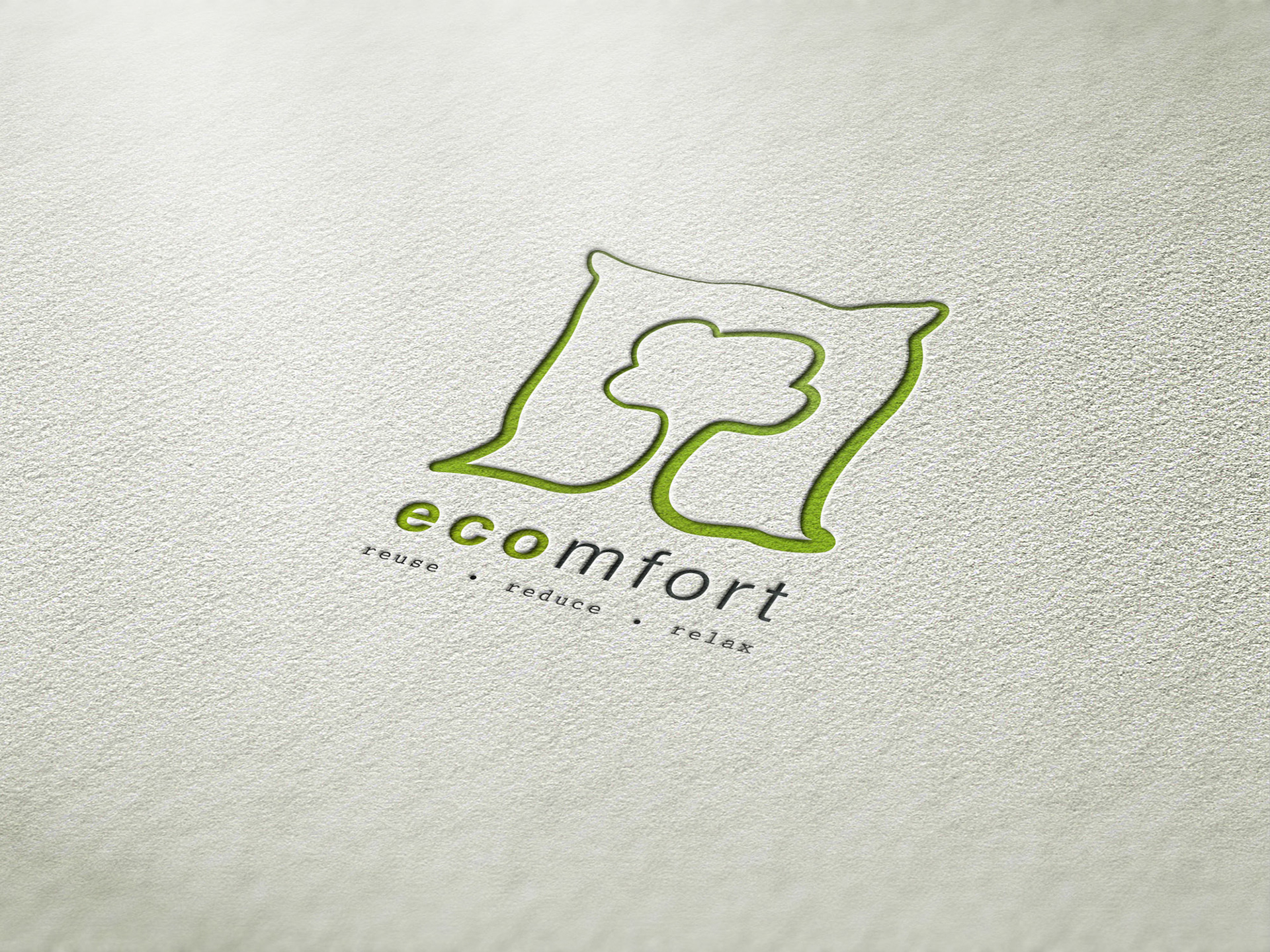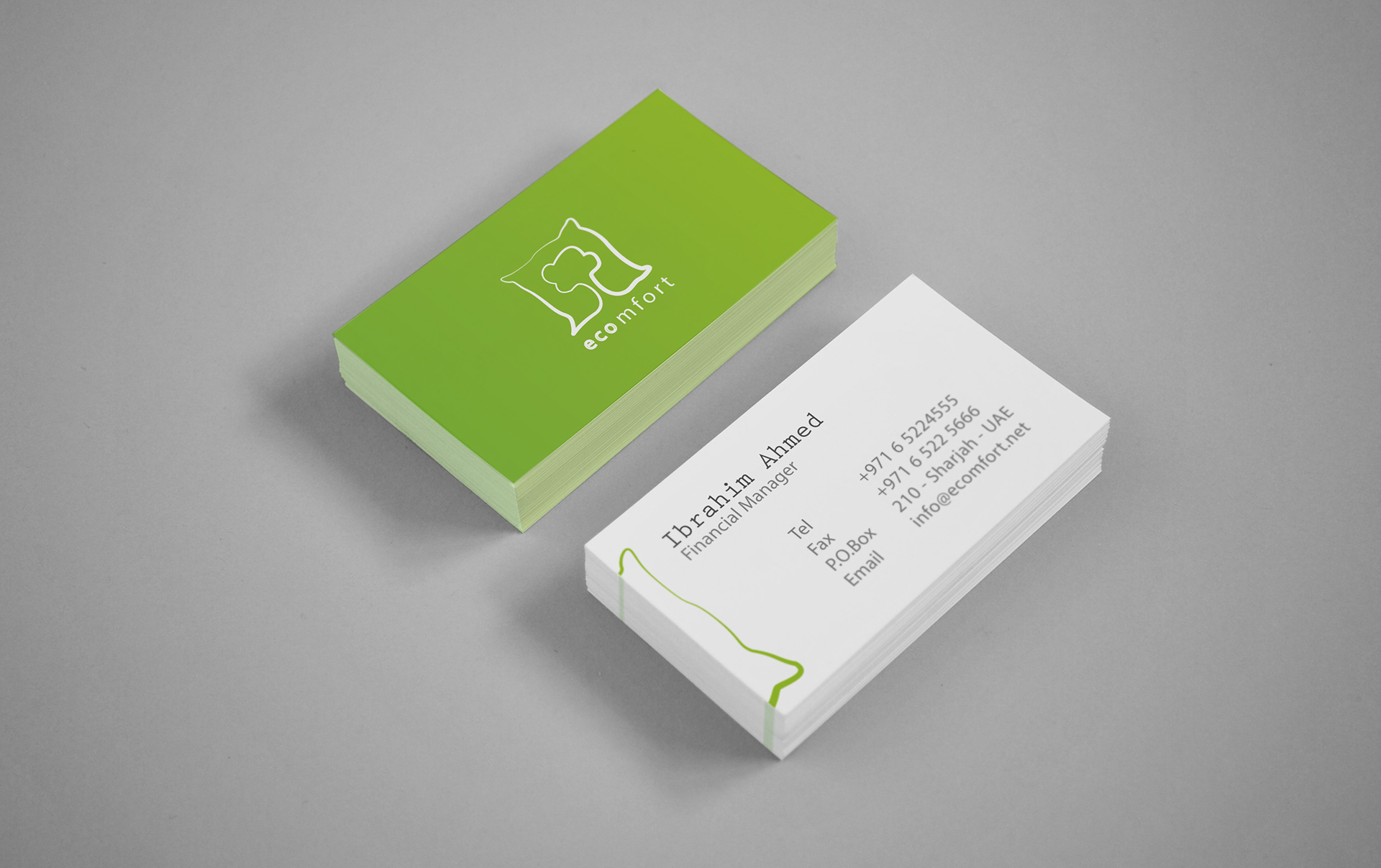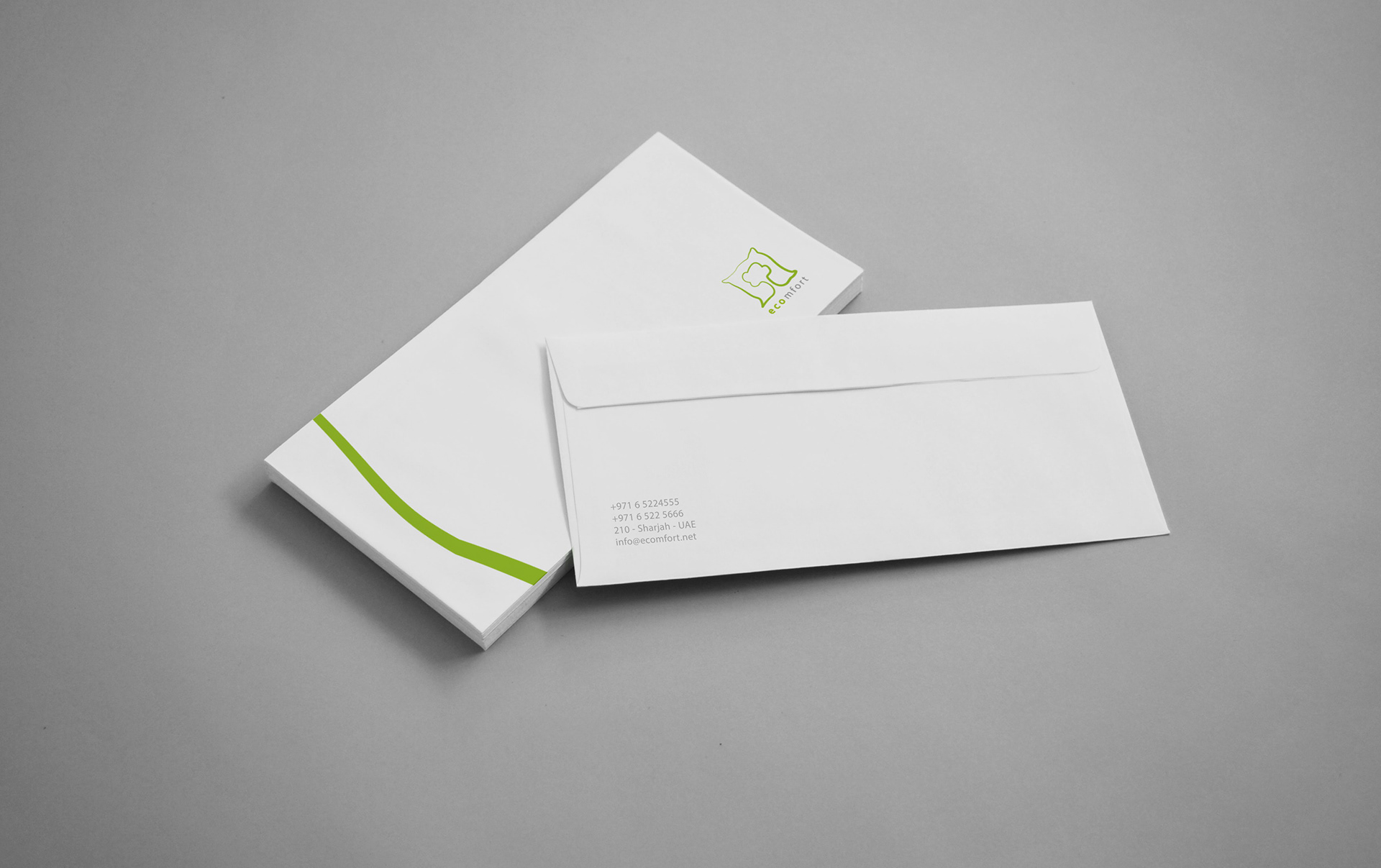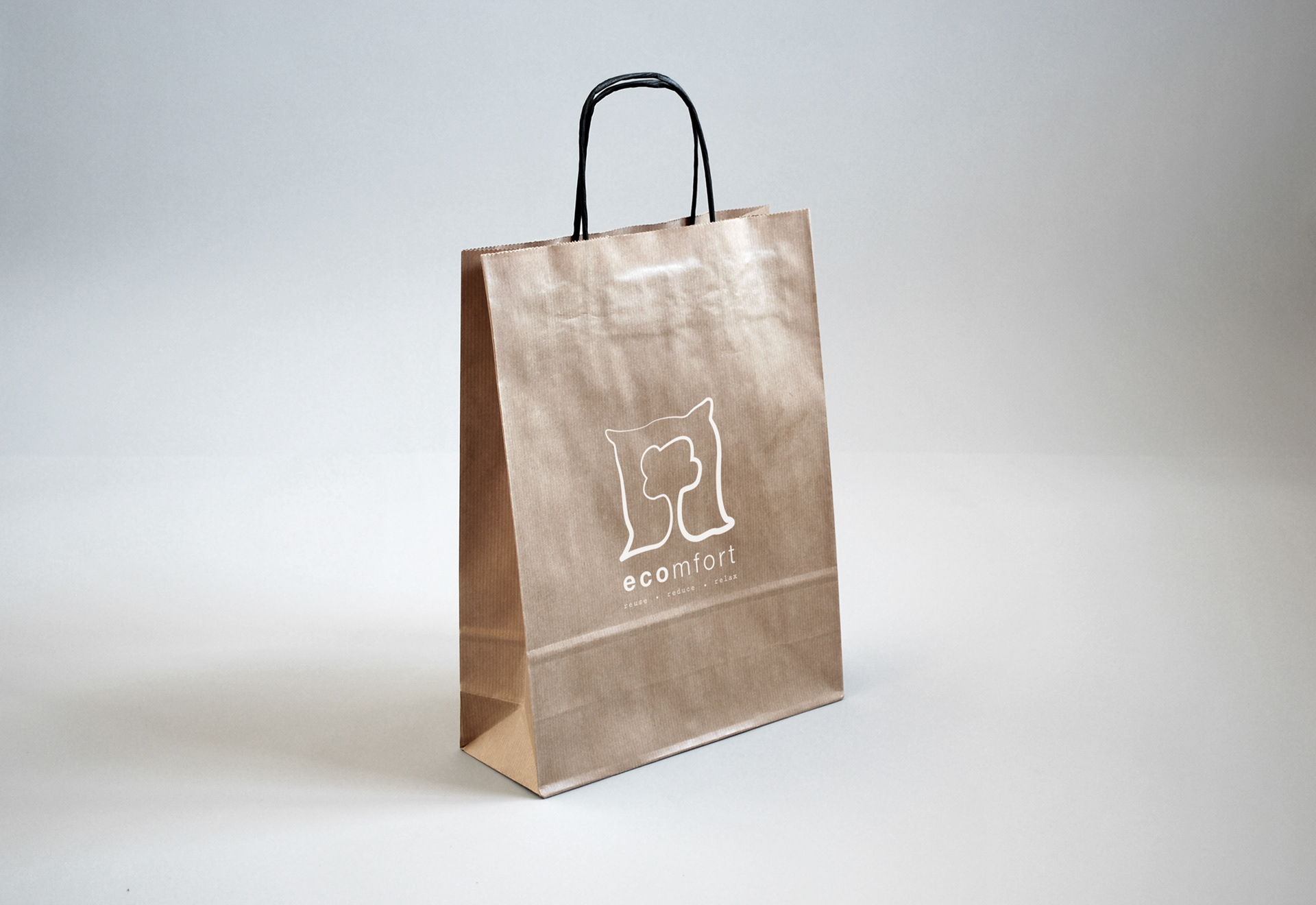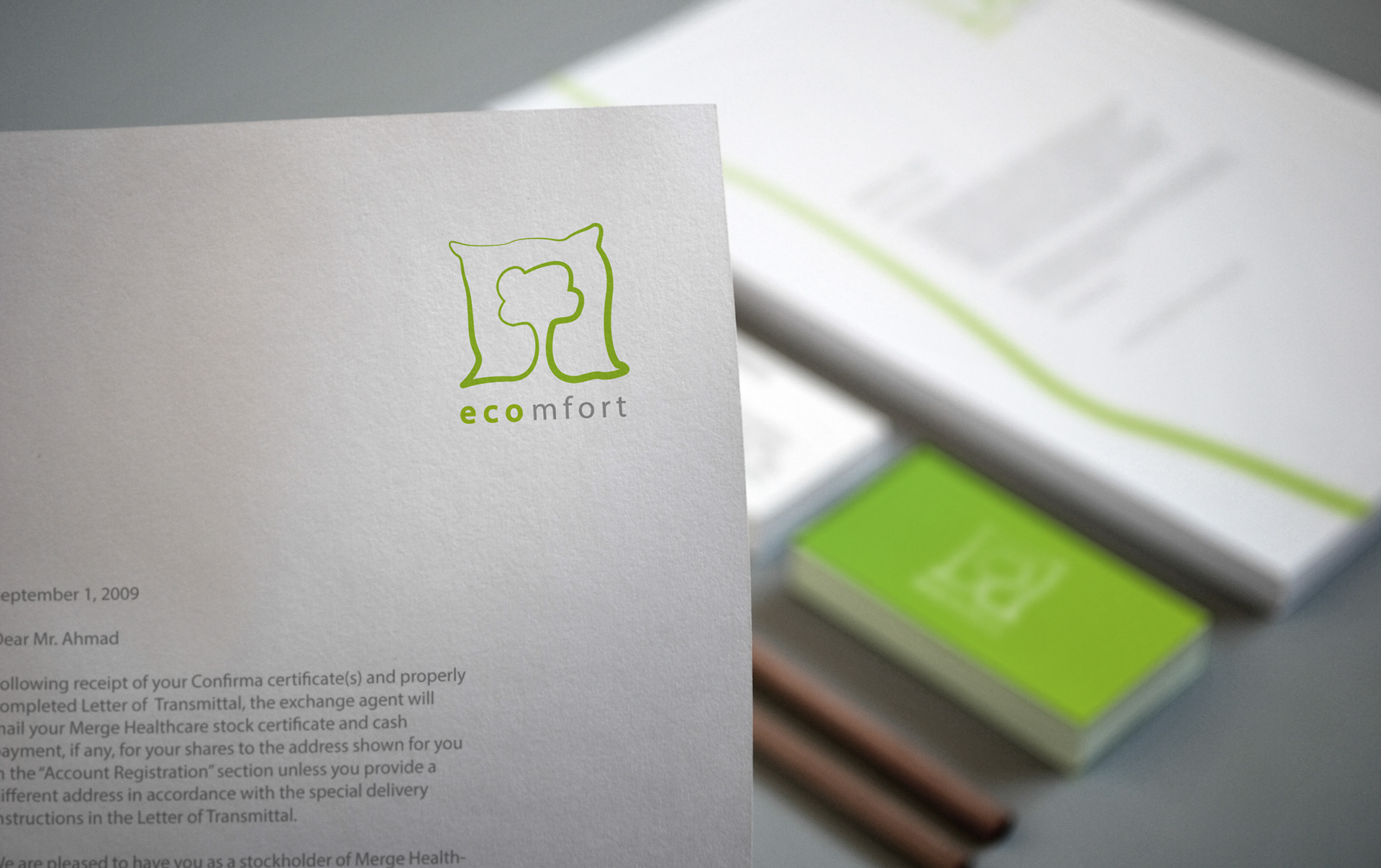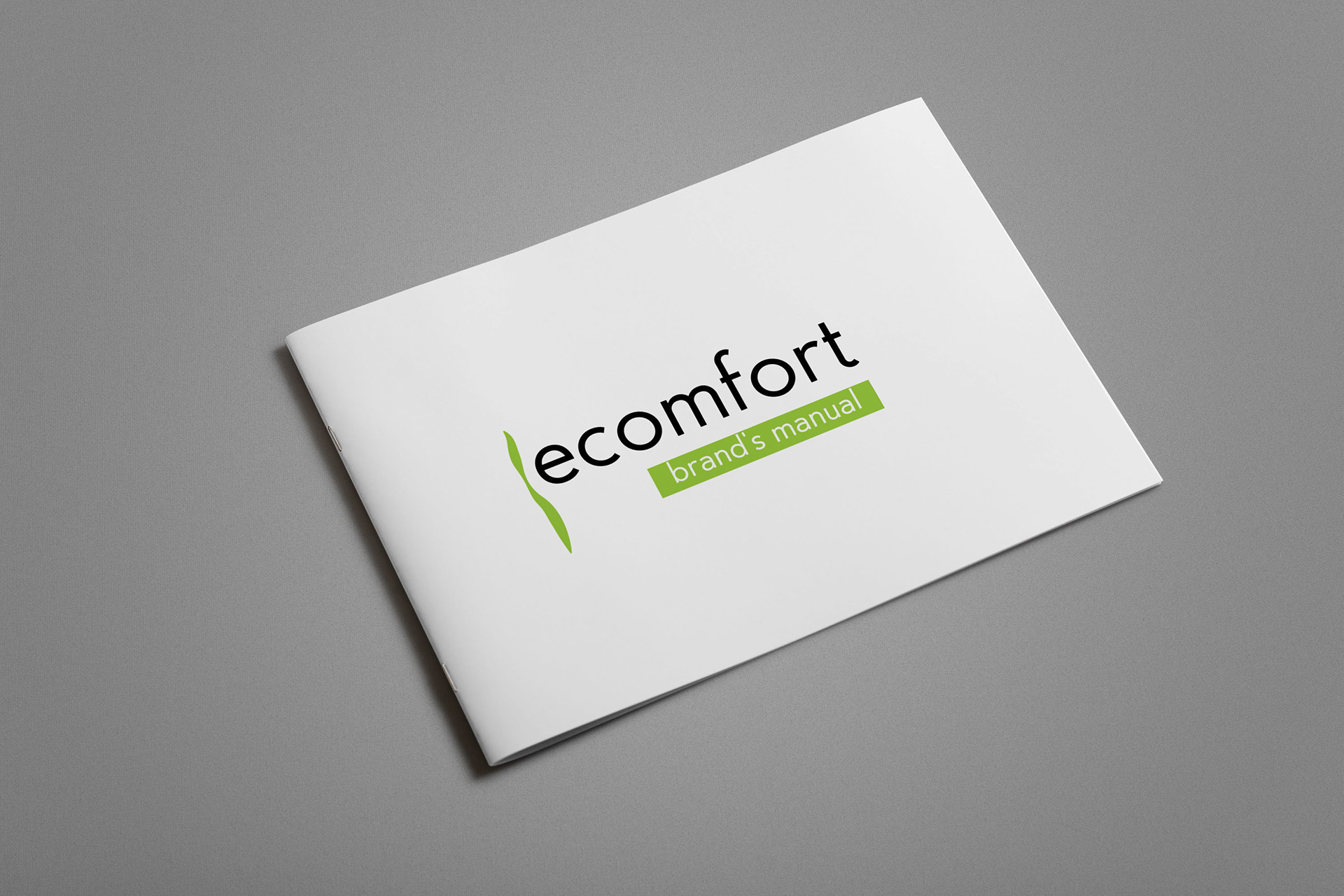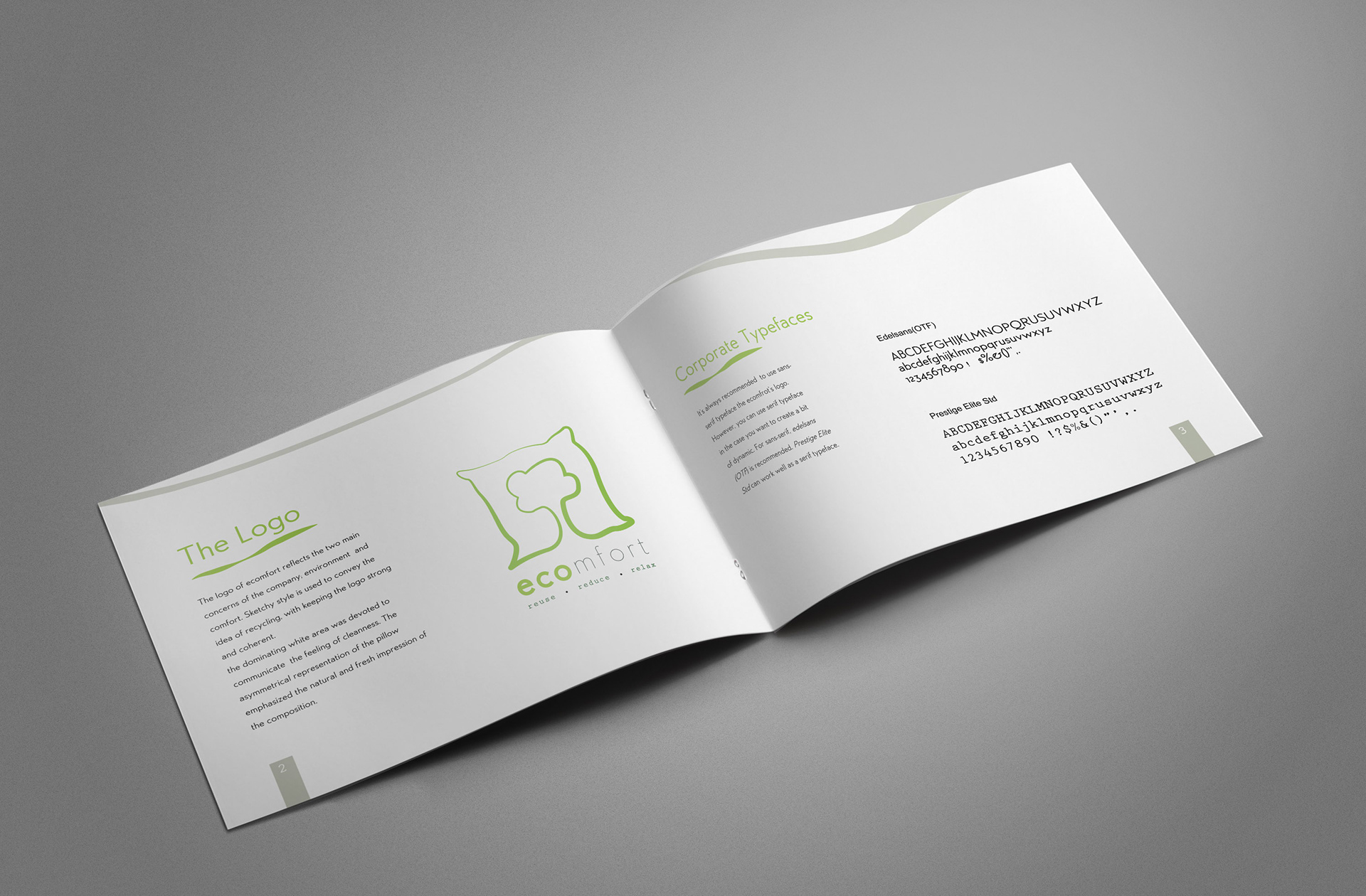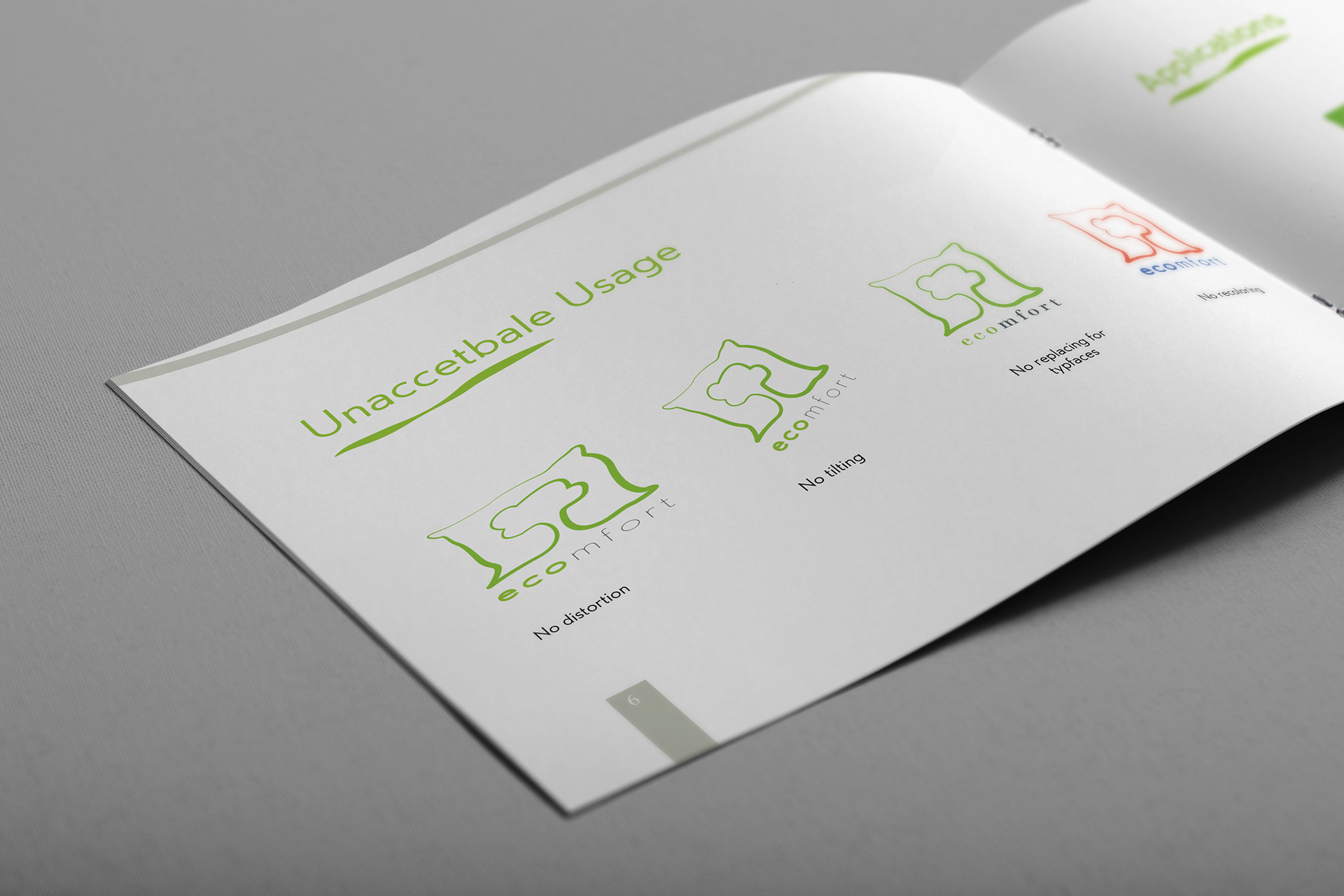 Around 1000,000 sea creatures are killed every year by our plastic garbage. ecomfort is a visionary (and currently imaginary) company that produce pillows out of recycled plastic bags.
To communicate the the two ideas of (environment) and (comfort) in one bold style.
I combined two icons (tree and pillow) and blended them in a sketchy style that indicates the idea of recycling while keeping the logo strong and coherent.